Faith, Hope & Love - A New Sermon Series at North Bay
By North Bay Community Church | November 2, 2020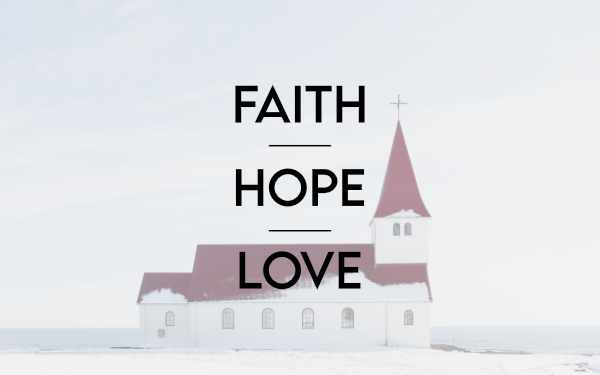 Popular culture talks often about faith, hope and love, but do we really understand what these mean?

The apostle Paul famously said, "And now these three remain: faith, hope and love. But the greatest of these is love," (1 Cor. 13:13). Faith, hope and love have become known in the church as the Christian virtues and the Pauline triad. These three characteristics ought to mark out every disciple of Jesus Christ. These three virtues are foundational to our life with God. Join us for this three week sermon series exploring these often misunderstood but absolutely indispensable virtues.
Faith - November 8 (Elder Sean Cummings)

Hope - November 15 (Elder Rich Thomas)

Love - November 22 (Elder Chair B.J. Guttormson)
Please join us in-person on Sundays at 10am at our Church Building (1316 E 5th), or feel free to join us online at our Facebook Page for a livestream of our worship service.
Back